Sunday Sundry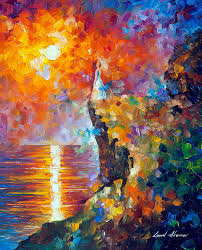 A whiff of rosemary to clear the mind. My coffee cup, like lifting a barbell, solid enough to serve as a makeshift weapon should zombies pour over the windowsill next to my desk. Music I've never heard flows from tabletop speakers, a compilation somebody made for "Sunday Afternoons" and the first track playing is from Pink Floyd's album: Endless River.
It's the third day of the new sleep schedule. Lights out at 11pm. Lights on: whenever. Ten to twelve hours so far, catching up from the trip, perhaps. Or sullen protest to the new regime. Slowly waking up to dream recall, but still missing many an opportunity to record due to laziness and their memories evaporate.
Recently beginning to appreciate the connection between things. Which, at first, I thought only applied to external reality. However, while trying to gain more lucidity in dreams, it appears one must gain more lucidity during the day as well. Dreams are part of the fabric of life. Conversely, I realize, the importance of dreaming more while awake. The conscious mind lives so superficially. A small boy on the corner with a dog. A conscious mind notices just that. Meanwhile, in a larger plane of awareness, which encompasses consciousness but not vice versa, there exists a fabric, rather than a thread, of perceptions. The sad look in the eyes of the dog, the holes in the sweater, the shy fingers poking through and playing with frayed fabric, the red mottled with Rorschach stains, the memories evoked unfold in wisps and strands of unnameable feeling fragments.
Another whiff of rosemary. An interval of quietude within and areas of body checking in. Not with problems or discomfort but with a pleasant fullness, relaxedness that usually comes with a good stretch. I am grateful for this and thankful. It will not always be so.