A Little Break
Since the last post we moved out for a day, then moved back in Sunday. Survived a torrential downpour (which sounds very nice when laying on a bed taking a nap versus slogging through it on a narrow street ducking tidal waves from el autobús) Yesterday (Monday) went to class but our afternoon meeting at Registro Civil was rescheduled for Wednesday and our class today was rescheduled for tomorrow, so I tried to catch up on my notes for the fruits of Ecuador (on the right here in the blog.)
And I did. Yay! But then I made a mistake and decided to check out maybe the couple of fruits I might of missed —yeah, right. I think I'm missing about 21+. The very next one I stumbled across to research was the Lucuma and that took up the rest of the morning.
The Lucuma looks like a boob, according to some, and  "tastes like a blend of pumpkin, caramel, maple and sweet potato." It's the most popular ice cream flavor in Peru, beating out chocolate and vanilla. So I've added it to my quest log and made some notes about it here.
We wandered around a bit and had lunch at the magic spoon (cuchara mágica) —check out their cool lantern tree: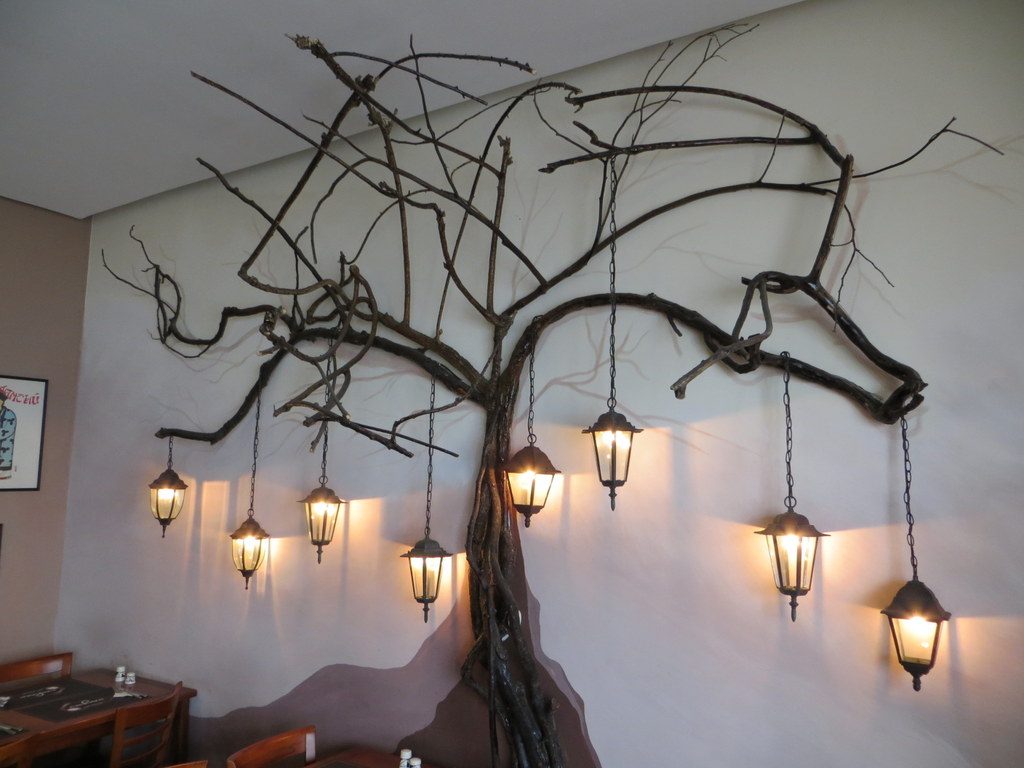 Then hit the mercado to see how many fruits we could recognize (about 80% now!) and picked up some capulu and fresh moo butter.
Also passed a little shop on the way to the mercado, I got a blended juice and bought a box of Guayusa tea.